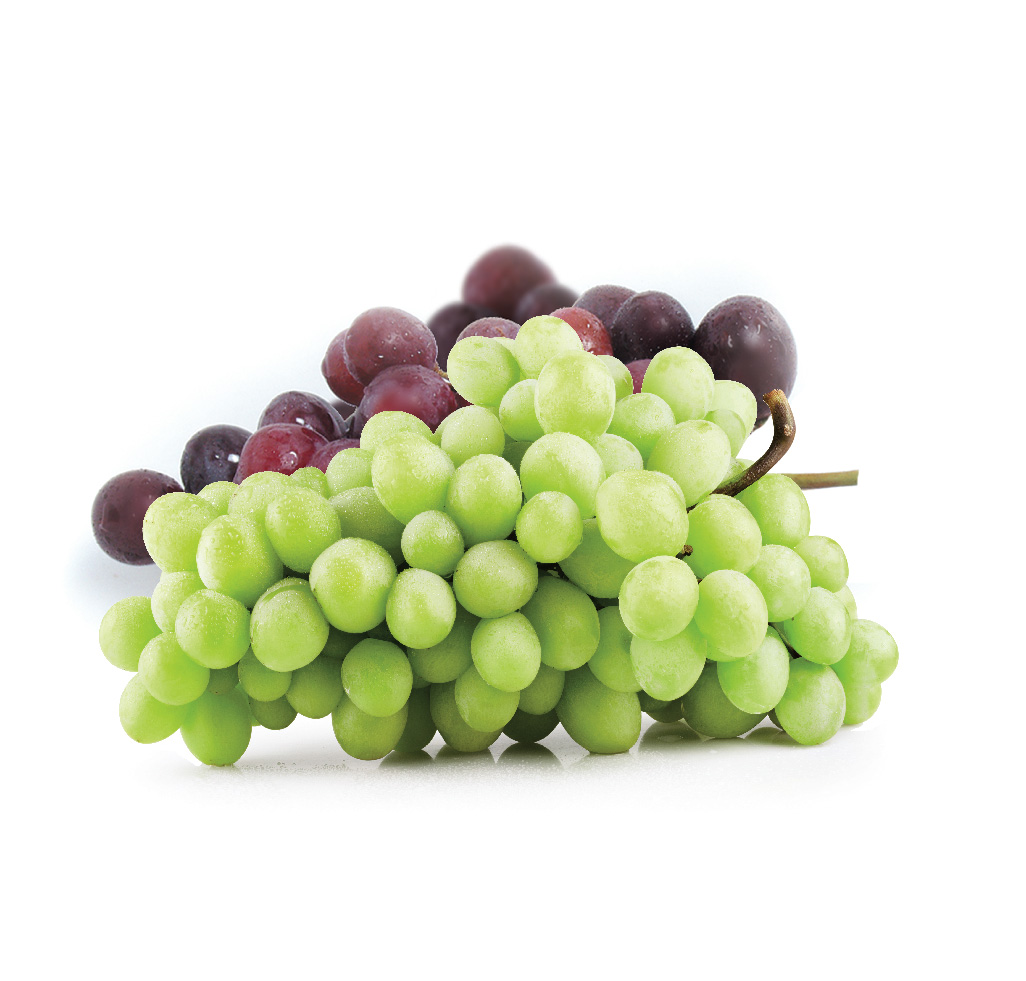 Benefits of Kelpak on Table Grapes
Field trials conducted in Australia, California, Chile, Europe and South Africa clearly show the many benefits of applying Kelpak Liquid Seaweed Extract to table grapes, including:
Increases vigour of root and shoot growth
Bunch elongation (stretching)
Increases berry size
Increases number of export quality bunches
Enhances bunch colour at harvest
Often improves fruit sugar levels at harvest
Increases returns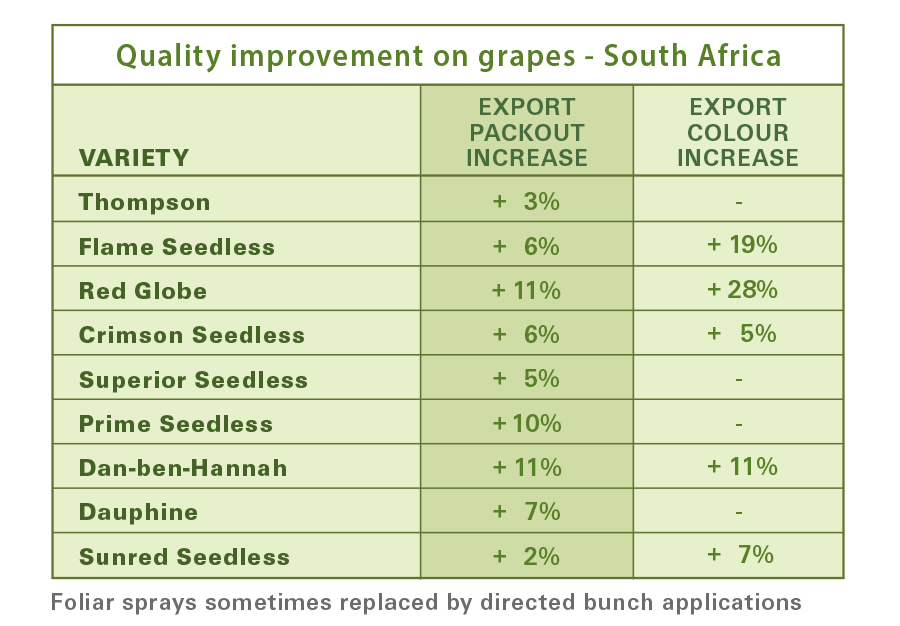 Recommended application rates
For root stimulation, early growth and bunch stretching: Foliar sprays at 2 L/ha at 5 - 10 cm shoot growth.
Repeat 14 days later.
For improved berry size & quality: Foliar sprays of minimum 3 L/ha after set. Repeat 2 to 3 times at 10 to 14 day intervals.
For improved colour & sugar content: Foliar sprays at 3 L/ha at start of berry softening. Repeat 14 days later.
Important: Increase Kelpak rate to maintain 1:300 dilution when water volume above 1000 L/ha is used.
Use 4 - 5 L/ha with electrostatic applicators. Foliar sprays can be substituted with 1% bunch dips or directed bunch sprays. May be applied with gibberellic acid application.